PCB Announces Schedule of Remaining Matches of PSL 6
The match between Lahore Qalandars and Islamabad United will start on June 9 and the final will be played on June 24
WEB DESK: The schedule for the remaining matches of Pakistan Super League (PSL) 6 has been announced in Abu Dhabi.
The match between Lahore Qalandars and Islamabad United will start on June 9 and the final will be played on June 24.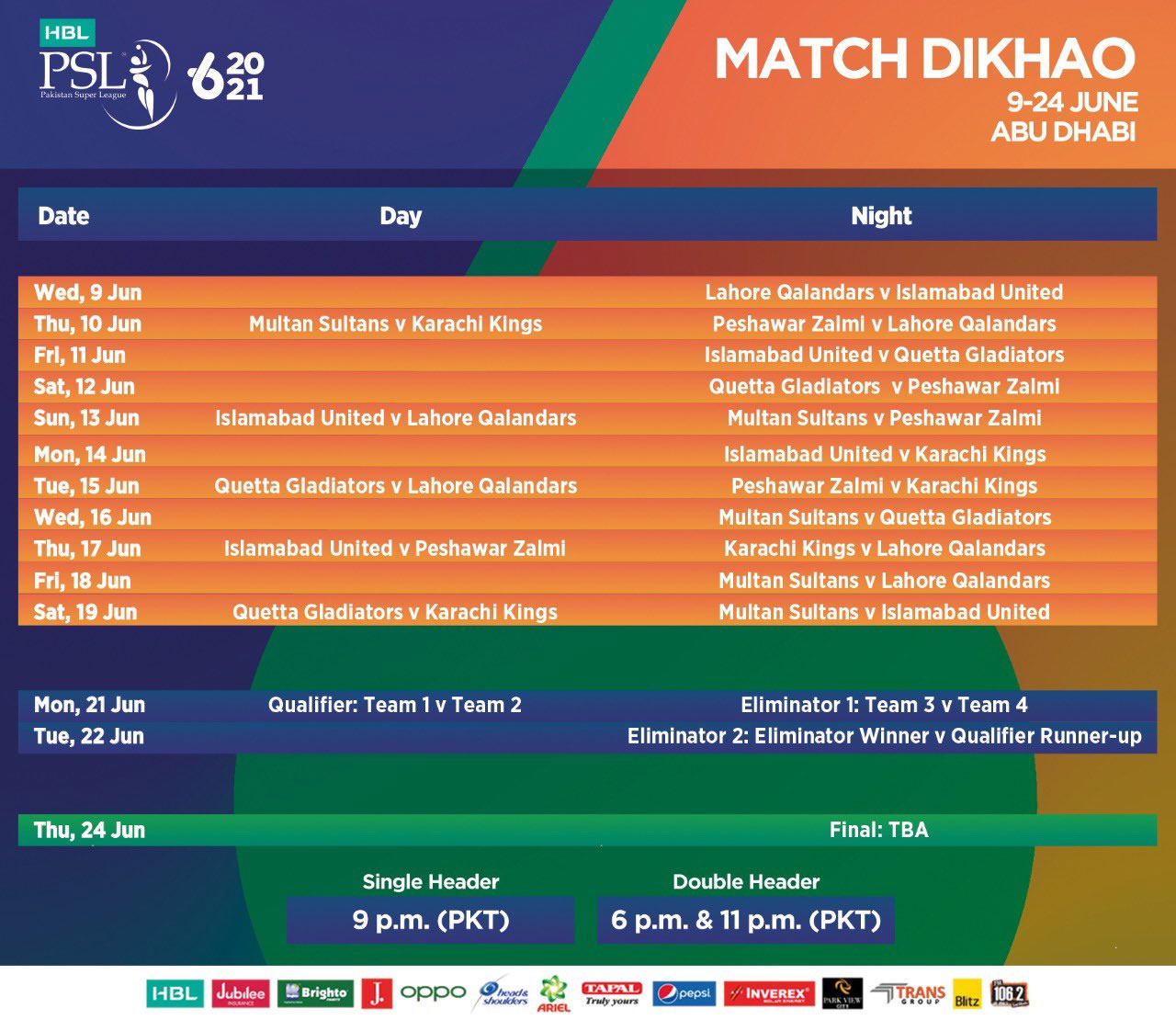 Also Read: PCB Announces Preliminary Schedule for the Remaining Matches of PSL-6
6 double headers (two matches in one day) including qualifier and one eliminator will be played, matches will start at 9 pm according to Pakistani time, while the first match on the day of double headers will start at 6 pm and the second at 11 pm.