Leading Indian Actress Accused of Getting Corona Vaccine on Fake Documents
According to reports, 21 cases of vaccination on fake documents have come to light and an inquiry is underway
WEB DESK: Leading Indian TV actress Sumia Tandon has been accused of injecting corona vaccine on fake documents.
According to reports, the names of several celebrities have come to light during the investigation into the issue of vaccination of front line workers by the Municipal Corporation of the City Police Station in the Indian state of Maharashtra.
According to reports, after actress Meera Chopra, the name of Sumia Tandon, who is now famous for her role as Anita Bhabhi in the Indian TV drama 'Bhabhi Ji Ghar Par Hai', has also come to light.
According to reports, the actress has been accused of vaccinating herself by posing as a front line worker on fake documents.
Due to the shortage of vaccines in India, vaccination for people between the ages of 18 and 44 has been stopped so that people over the age of 45 can be vaccinated immediately.
In such a situation, 36-year-old Sumia Tandon has been vaccinated using the information of a health department worker. According to reports, 21 cases of vaccination on fake documents have come to light and an inquiry is underway.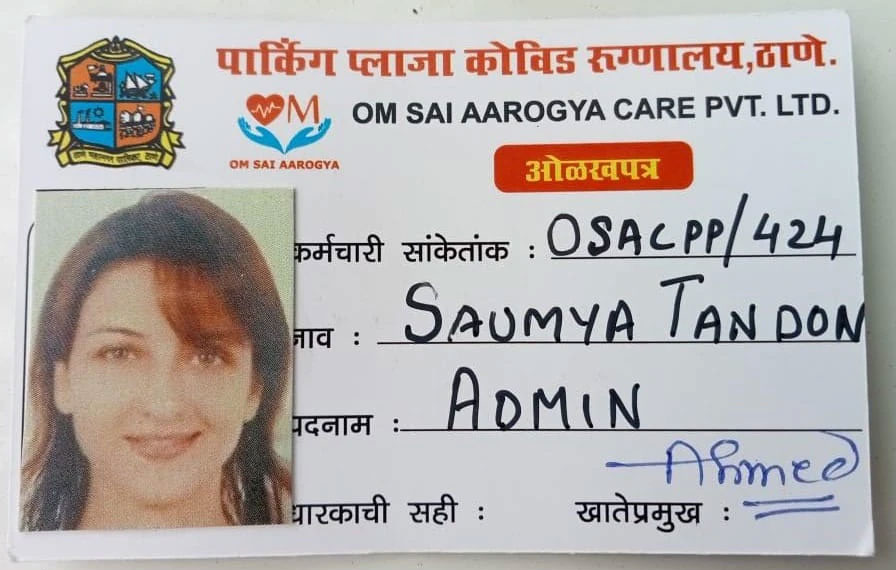 According to reports, the committee has recommended filing a case against those who have used forged documents for this purpose.
On the other hand, social media users have expressed outrage over it and demanded immediate action against those who vaccinated them on fake documents.