A South African Woman Gives Birth to 10 Children At Once
She broke the world record of a Moroccan woman, Halima gave birth to nine children in May this year
WEB DESK: A South African woman has given birth to 10 children at home.
According to local media, a 37-year-old woman named Gosyami Thamara underwent an operation, after which she gave birth to 7 sons and 3 daughters. She has broken the world record of a Moroccan woman.
Earlier, the record was held by a Moroccan woman named Halima, who gave birth to nine children in May this year.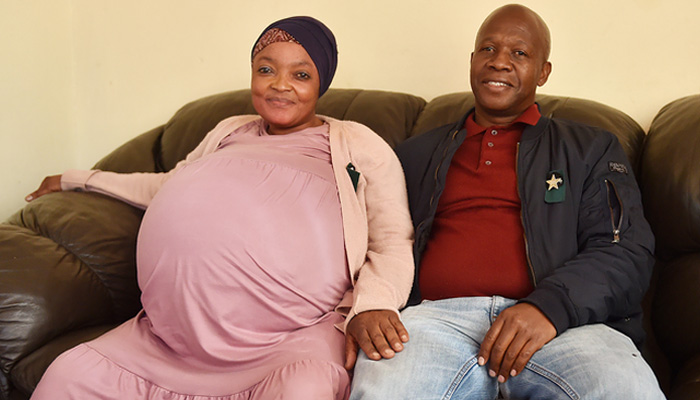 According to the report, eight babies were identified in the woman's ultrasound before the birth, while two babies could not be scanned due to being in the wrong tube.
Speaking to media, the children's parents expressed happiness and said that they already have 6-year-old twins.
Speaking to the media before the birth of the children, Gosiami said that she was in shock, when she knew about eight babies before the delivery, however she said she wanted all her children to be born healthy.