Tired of Girlfriends' Desires, Man Made the Doll His Girlfriend
According to him he has decided to spend rest of his life with this doll
WEB DESK: A Hong Kong citizen got fed up with the desires of his girlfriends. He decided to leave them and bought a doll from market and made him his new girlfriend.
Xi Tiangrong, 34, has been living with his new girlfriend for almost two years now.
Xie Tiangrong shares his photos with his girlfriend Mochi on social media and says that before the doll, all his ex-girlfriends were preferring  things or focusing on material things instead of him,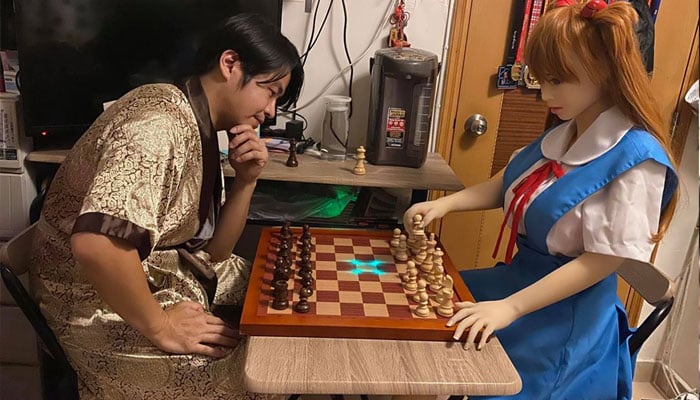 =
Xi Tiangrong says he saw the doll 10 years ago but found it was too expensive at that time, but in 2019, when he looked at the doll again, the price had gone down and he immediately bought it.
According to him he has decided to spend rest of his life with this doll.