Haniya Aamir's Engagement News, Fact or Fiction?
Haniya's friend Omar Mukhtar posted an Instagram post, congratulating her and singer Shimon Ismail on their engagement
WEB DESK: Leading Pakistani actress Haniya Aamir's engagement news has started trending on Twitter.
Yesterday, actress Haniya Aamir shared a photo on Instagram, wearing a ring.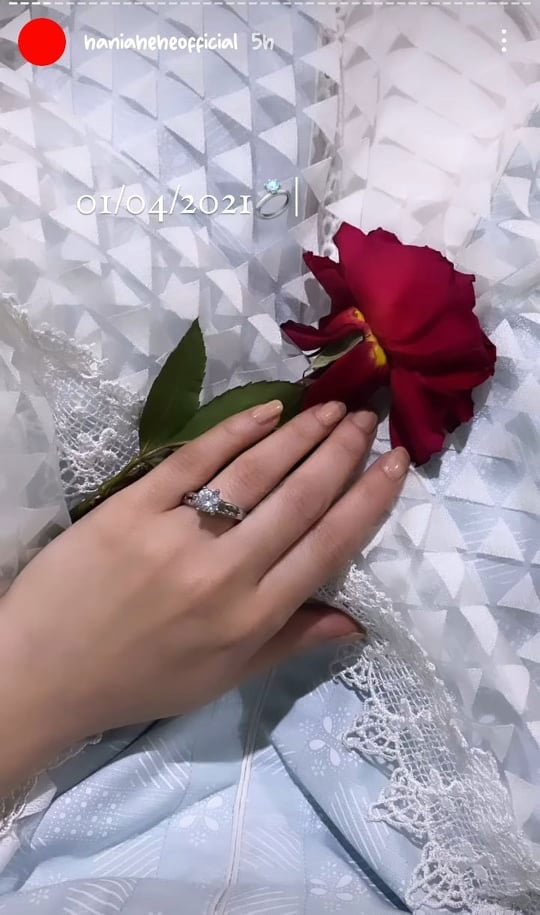 =
After which both Haniya Aamir and Shimon Ismail shared Omar Mukhtar's story on their Instagram post, which made the fans believe that two important personalities of Showbiz have got engaged.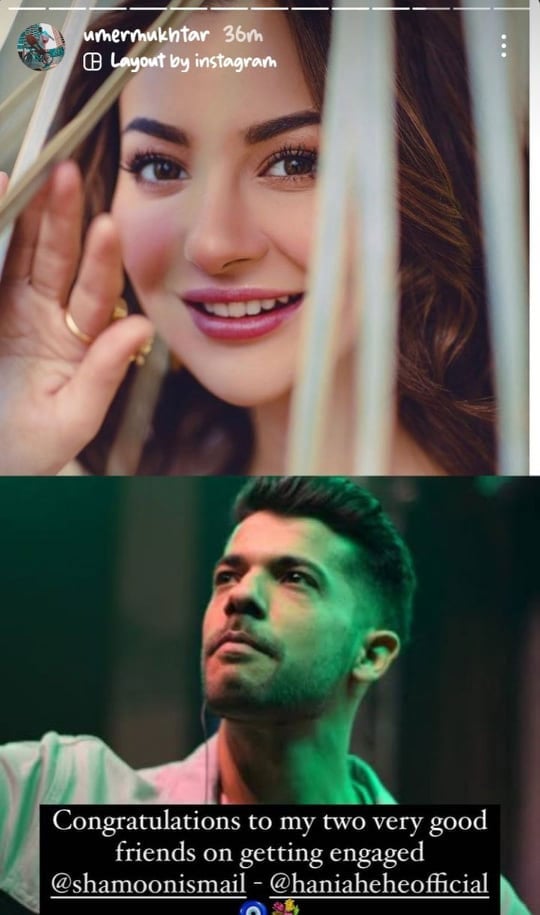 But now a video of Haniya laughing has gone viral, confirming that the news of the actress' engagement was just a joke.
View this post on Instagram
According to Haniya Aamir's Instagram post, the idea of ​​a fake engagement was mocked by Omar Mukhtar and in the video, Haniya can be heard saying how can people forget the engagement which was actually a joke.
Despite the actress' confirmation, Haniya Aamir is trending on Twitter and fans are sharing both criticism and praise emojis for Haniya.